Paid surveys for money: A comprehensive guide for beginners
Posted on August 15, 2016 by PrizeRebel
Share this article via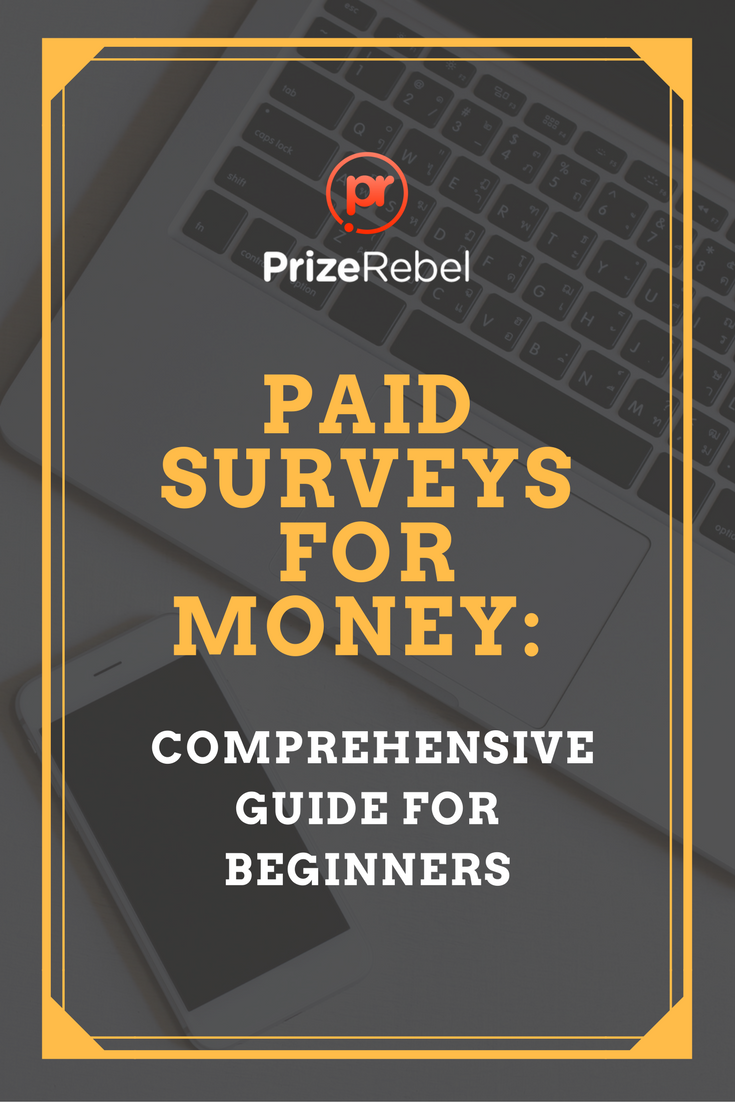 A Beginner's Guide to Taking Surveys for Money:
You're looking to start taking surveys online and you need a crash course on the topic. You've come to the right spot as the Prizerebel team wants to help you maximize your time spent taking paid surveys. Surveys are a great tool to earn additional money and gift cards while allowing you the opportunity to earn from the comforts of your own home. This is all at a zero cost to yourself as researchers want your opinions! We wanted to create a beginner's guide as an introduction to help you learn the basics on how to take surveys for money.
If you're already set, you can get started on paid surveys here!
1. Demographic information and background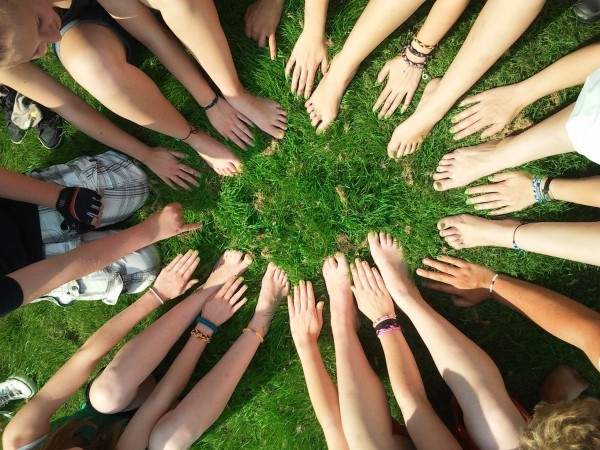 Paid surveys are given out by market research companies who are looking for specific groups of people to take surveys in order to gather their opinions. In particular, they are looking for a target audience and want their specific opinion. Most of the criteria that comes with a survey involves demographic information. Demographic information consists of information that helps identify you as a type of person. Some examples include ethnicity, age, gender, city/state/country, type of job, household income and children within household. This information allows the survey provider to know what group your opinion belongs to which is essential to their analysis. This data is erased of any personally identifiable data and will only use your information for developing metrics. Why is this important for a user? For a user, you want to fill out as much as you can of the profile questions asked of you! The more specific you are, the more likely you are targeted with a survey that is geared to you.
2. Qualifying for surveys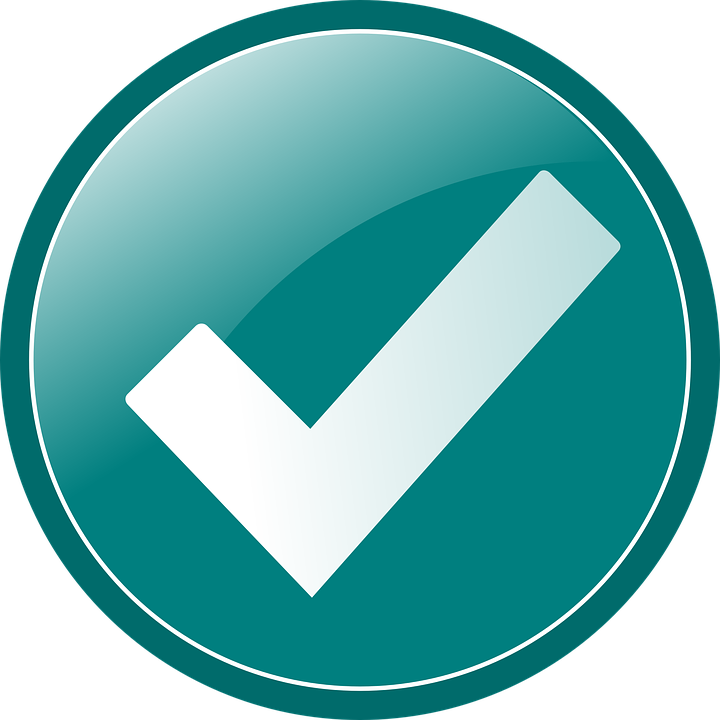 Filling out profile information allows us to find the right surveys for you. In addition to basic demographic profiles, more specific requirement focused surveys pay out more as the amount of people who qualify for these surveys are more rare. Usually, most surveys will have a specific criteria that they are looking for. For example, if you have a role in a company with business decision making abilities in a manager or director role and you have answered this question already, you are more likely to be sent surveys based on this qualification.
Some common profile information that you may be asked to fill out include household income, amount of children in your household, if you own or rent a house, if you're married or not, if you're working full time, type of car you have, and if you have any types of disease. Other examples may include visits to a particular type of store within a 6 month or 1 month period of time. Market Researchers are looking for people who have decision making ability within their own household, if you make any of the decisions in your household, make sure you are letting them know! Users who want to answer business related surveys are important as well. Three of the key industries that we are always looking for are small business owners, business decision makers, and people who work in I.T. This profile information allows you to qualify for more surveys with higher paid surveys as users who meet these qualifications are always wanted.
3. Common issues
Not getting credited for a survey gets frustrating very fast. Here is a breakdown of some of the most common reasons that occur that may cause non crediting for the user even after completing the survey. If you can avoid these common mistakes, you'll be ahead of the game in making sure that you are getting credited for surveys.
Using false information on surveys: The information you submit for a survey is checked. If you are typing in gibberish responses for an open ended question or a non related answer, you may not be credited for the survey even after fully completing the survey. Some examples of common gibberish responses include "afsafa", "good", "nice", and "etokgsg".
Speeding through the survey: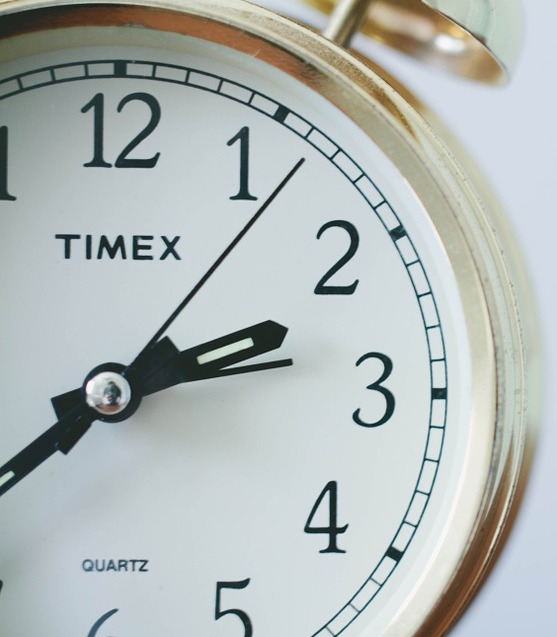 In general, surveys may take from 5 minutes to 20 minutes on average to complete with the occasional variation. Survey providers do run a quality check on your replies from any open ended questions to the choices you selected. One of the ways they do this is by checking how fast you are completing the survey. As a survey taker, you want to make sure you are spending enough time to read through the questions and answers before choosing your answer and moving on.
Attention Check question: In addition to the two previous checks, survey providers may ask you a question to make sure you are paying attention while taking the survey. An example question would be "In order to make sure you are paying attention, please choose the second answer shown or select the answer choice, dog." Or you may see a grid of answer choices and one of the answers specifically state "Do not choose this answer". If you are paying attention when taking the survey, this will be easy to catch!
Sensible answers: Some surveys are designed to gather your opinions on packaging or a specific ad design. In these type of situations, you may be shown the first image and asked several questions about it and then continue on to a second image with additional questions. It wouldn't make sense if you talked about how great the first image is and say how you didn't like the second image and then chose that you like the second image more when you're asked to choose which one is better. Although it may be possible that your opinion has changed, you may be flagged as not paying attention to the survey since your answer isn't logical.
4. How to get paid the most per survey?
We want to make sure that you are making the most as well. We've mentioned some of the criteria in the guide earlier. Length of interview is commonly shown before you take the survey. Generally speaking, the longer the LOI (Length of interview) the higher the payouts will be for the survey. This means that a 25 minute LOI survey will usually pay out higher than a 5 minute LOI survey.
In addition to this, the more specific the qualifications are for the survey, the more likely, you will be paid out more for your responses. A lot of these qualifications may potentially be focused on activities that you have done in the last 12 months or you're looking to complete in the next 12 months. For example, a paid survey that is looking for someone who has purchased a car in the last 12 months will most likely pay out more than a survey looking for someone who has eaten fast food in the last 12 months because the former activity is more rare.

You should be more than ready to tackle some surveys for money and earn that extra Amazon gift card and Paypal cash that you're looking for. Sign up and get started on earning now!
If you have any more specific questions, feel free to check out our F.A.Q located here.
Once you have earned enough points, you need to pick a reward to redeem for! Here are some of our most popular rewards that our users likePaypal, Walmart Gift Cards, Battle Net Gift Cards and Steam Gift Cards